That's one "Sweet" looking plant, very healthy!
I feel like queen of clones. Last branch…I swear…lol
Have you gotten any clones to take root??
She looks soooo healthy I want to watch her shoot upwards
Morning @OrionsCeiling I'm not certain, these two have been in dirt for a while now. Seem to be doing well. Cucumbers
are moving outside today…
This was the weakest branch, I felt like it was only taking away from being able to stretch
Crazy
auto lol
Outside the heat is kicking in, and everyone is happy!
Dang, how warm is it outside where you're at?
Love your garden!
The furthest south Grobo has been shipped
Well, I guess she didn't mind the massive hair cut yesterday. I swear she sprung up an inch overnight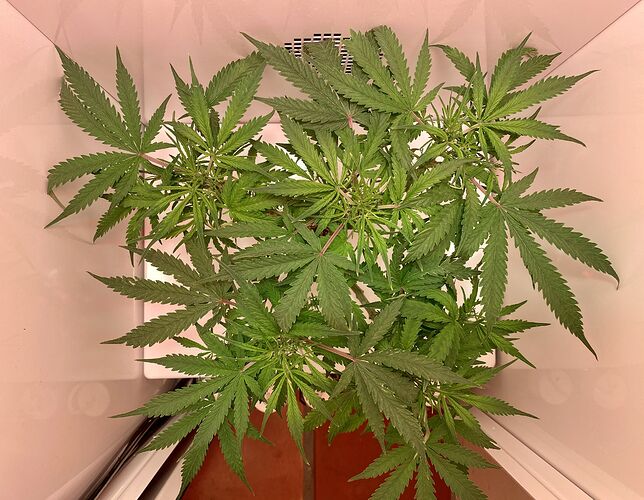 Your camera skills are A1!
And sweet tooth is lookin awesome in the Grobo. I bet she'd benefit from a little training unless her branches are super stiff!