My soil is looking good. @Osage …
She is looking good. I'd get rid of those few branches on the edges with the larf. It'll make her focus on finishing the top good colas. Also use flawless finish when you flush. You won't regret it. Also next time use a 10-20 gal fabric pot and that bush will be a tree
Flawless finish is on hand thanks. Do you let is soak with just one usage then flush with water after 6 hours? Or use it with multiple waterings? I just did the 1 soaking for the autos. Thinking next week or so. I need to be able to move it around. Dont have the privacy I would like yet. Will definitely do someday. Military Neighbor gave me the look away while I was trimming and inspecting.
He probably just wishes he could partake too
I use it with every watering during flush​:+1:
((#Welcome)):
--
((#TeamHasGotYouCover)): Thank-You @Kevin
Mike, let us know if you get this fixed:
--
((#Excited)):
--
((#ItIsAlive)):
https://www.allgrowers.com/search?q=seed%20hat
--
((#Welcome)):
--
@Stephen got you covered:
--
Hey guys,
Woke up this morning to this!!
Not as exciting as the day my son was born but it was close lol
haha
Any maintenance at this point? Just wondering if that's a shell I need to remove?
Thanks all,
Mike
Give her some time to try and remove shell herself if it doesn't want to drop off on its own then help it
I'm in a similar stage as you. I have not done anything. Just watching her grow day by day. I think I'm day 10, you will have to do a drain and fill. Day 3 I had to do a fill, and that's it.
@DanTom What are you using to take those pictures?
Nah, just let it ride! The fun begins
Thanks guys, she seems to be doing well. Shell fell on its own!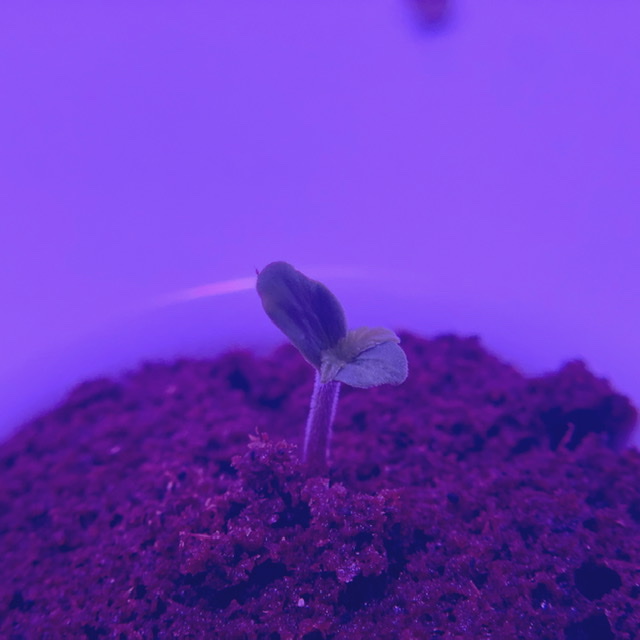 Way more exciting then I thought it would be lol
Now the question is are you going to look at each morning and night, or just one of the two??
Wait till she gets big and u get to start training her
Hi everyone! How do you actually talk to someone at grobo? I see mention of submitting tickets but can't seem to figure out how to do it. I am struggling with my first grow - brown leaves and brown roots (tap root only no addl roots came out of the pod) I emptied and refilled with ro water, thinking nute burn, but she's getting sicker and sicker.
I am at my wits end and only 18 days in.
I pinched off the super dead brown leaves.
Hey @TaraGrows,
Great question! You can submit an email to me at support@grobo.io and I can assist from there. You can also schedule a call with me by clicking THIS link.
Cheers,
Stephen
Is your air stone producing bubbles? If not, that's the culprit, otherwise ph swing to the point your plant is in nute lockout. Check bubbles first though