EARLY VEGETATION 6/14
She's still truckin. Decided to support her since she had a crazy lean going on… I wanted to let it go but I feel like it was getting kinda extreme looking.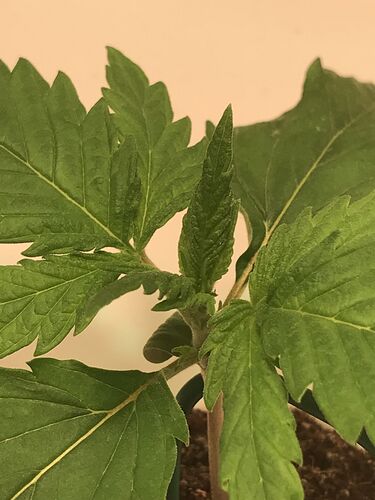 I see multiple sets of leaves starting, so within the next few days I'll probably be seeing a nice growth spurt.
Got a response from Steven today about my #5 … It turns out the Grobo registered my water as tap water. Going to report back in after next drain and fill and see what happens. I was told that adding #5 manually will be appreciated from the plant, so I'm assuming I didn't add too much or too little by a large amount I suppose.
Sunday responses are cool, definitely appreciated it.