Seems like they are all happy and getting plenty of sun!
Day 95: Completely stripped them back; debated on when to do it and, and how much—said let's go for it !
@drewcmpbll nice! Where do you live? That part of the city looks clean!
@VermontGrobo Thanks! Toronto, ON. (Balcony faces due-west).
Re: Clean - Very lucky to be far from new construction, which leaves a thin layer of dust in other parts of the city!
Should be a amazing sight!
Day 96:
Anyone that does suffer from ambient light leak, adding the frame/tent for the evenings has been a key component in pushing these into flower. Nights of overcast create a reflection of light back to the city and essentially kept them both in vegetation.
You're balcony pics inspired me take a very long trip down that ever present "rabbit hole" named YouTube lol. I'm watching vids on Permaculture gardens and researching dual citizenship and what not. Lol
Awesome
good to know. I have a night light post literally above the garden bed. I thought it would be bad for the grows so tossed em in an indoor tent outside at night. Worked well other than lugging them back and forth lol
Looks amazing Drew
Great solution Todd, who knew that it would fix
everything. The learning curve with outdoor / organic is much slower than the hydro…
Day 102:
Flowering looking great! I removed a few fan leaves that were covering critical bud sites.
Regarding trimming, 5 weeks ago, I gave one plant a heavy defoliation, while the other considerably lighter. My test proved correct: ChemDog received the heavy strip and is producing the thicker buds by far!
Increasing Boogie Brix Foliar spray and Watering from 1/4tbs to 1/2tbs for next 2 weeks.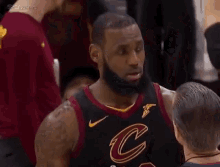 LOLOL LEBRON.
Thanks brother!

(OhYesIHaveBeenIntentivelyFollowingYou):

((

#ILoveThisFlower

)):
--
---
- - -
((

#Harvesting

)): (

#Congratulations

):

--

---
Love that! Thank you, so cool to see evolution with those photos!
Day 104:
Nearly lost my mind when I thought this calyx was a problem! It's just a swollen female calyx, and it's a good thing.
Day 109:
Still feeding 3.75L water alternating EM-1 & Brix
Ridiculously happy plants my friend
You must be getting stoked! Small sacrifice giving up your outdoor living space😎